Lander Trail
New Fork River Crossing







© Sublette County Historical Society 2016

GENERAL INFORMATION
The Lander Trail-New Fork River
Crossing Historical Park is open to
the public during the summer. It offers
over 100 acres along the west side of
the New Fork River. Access is walk-in
only. No overnight camping. Special
arrangements can be made for
events and group functions using the
administrative area. There is no
charge for admittance to the Park.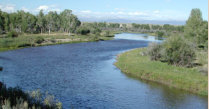 HOW YOU CAN HELP
We welcome volunteers and anyone
who would like to help with the Park
in any way. There are opportunities
for trail construction and
maintenance, interpretive guides,
general maintenance. All work is
done by volunteers. Please contact
the Sublette County Hitorical Society
at the Museum of the Mountain Man
in Pinedale, 307-367-4101.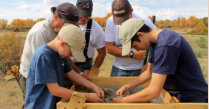 HISTORY
In the 1850s, Congress looked to
facilitate the western movement of
people across the country and
allocated money for the building of a
federal road from Missouri to
California across the middle region.
Frederick Lander led a crew that
constructed this portion, which was
heavily used for ten years, until the
Transcontinental Railroad was built.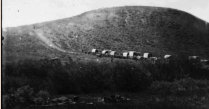 The parking lot is typically open March to December, depending on the weather. Day use only. Walk-in foot traffic welcome during months parking lot is closed off.



Self-Guided Walking Tour
Open Summer
to late Fall


Sublette County Historical Society, 307-367-4101, PO Box 909, Pinedale, Wyoming, 82941
info@newforkpark.org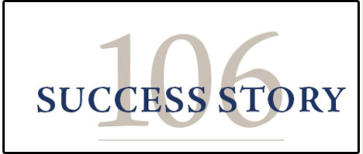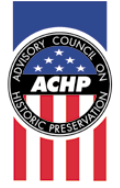 The New Fork River Crossing Historical Park has been selected
by the Advisory Council for Historic Preservation (ACHP) as one of
their "106 Success Stories."
The Advisory Council on Historic
Preservation is preparing to celebrate the 50th anniversary of the
National Historic Preservation Act (NHPA) in 2016. As part of this
celebration they are choosing 106 projects, "106 Success Stories",
that illustrate how Section 106 of the National Historic
Preservation Act (NHPA) has been used to engage people in the
discussion about protecting historic properties that matter most to
them. These stories will provide examples of how federal agencies
have used the Section 106 process to protect historic properties,
improve federal planning, and raise awareness of the benefits of
historic preservation. The Advisory Council on Historic
Preservation (ACHP) is an independent federal agency that
promotes the preservation, enhancement, and productive use of
our nation's historic resources, and advises the President and
Congress on national historic preservation policy.
Click here for
more information: www.achp.gov